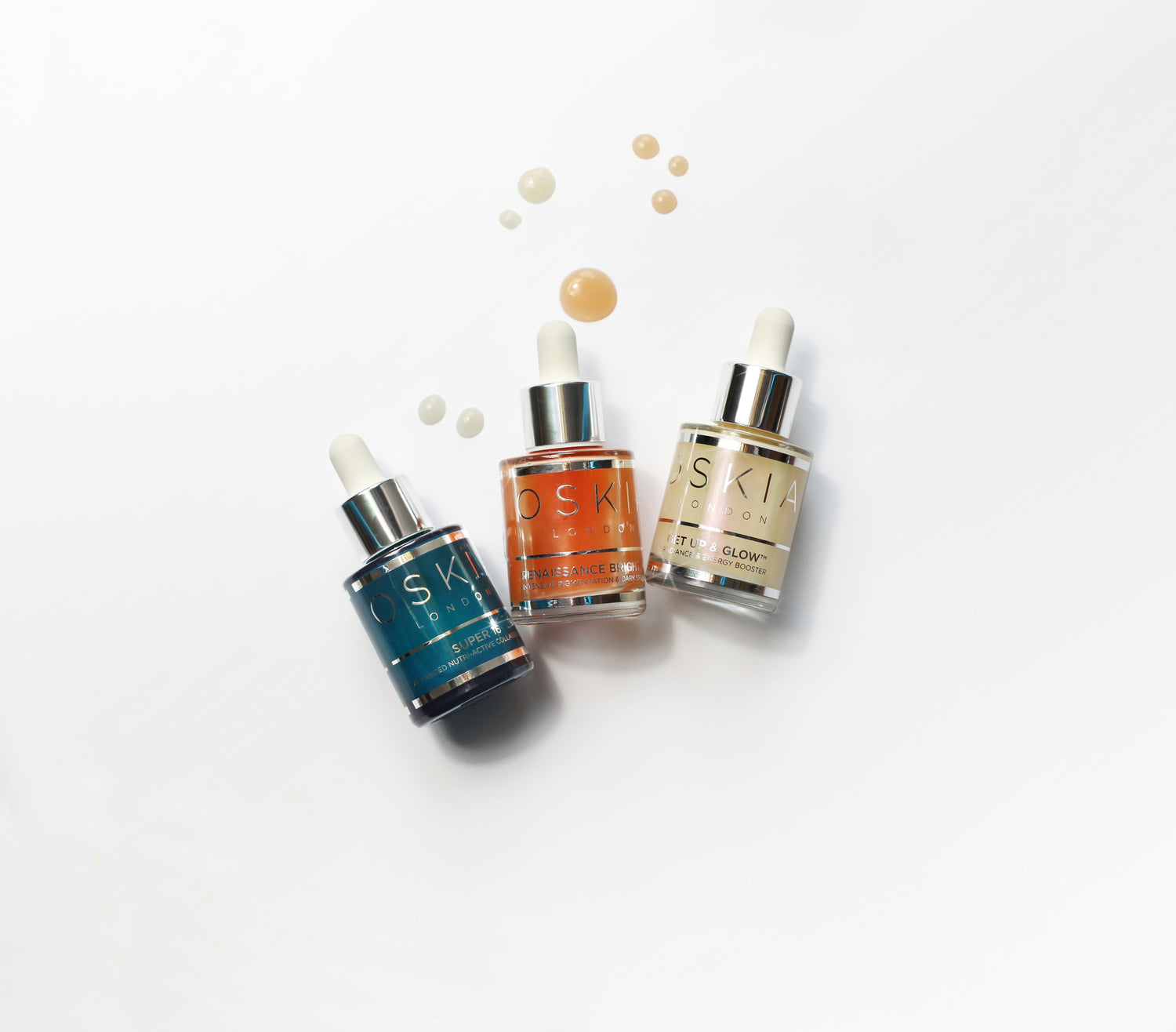 Pioneers of Bio-Nutritional skincare
Our pure nutritional skincare products and supplements are designed to rebuild skin health via bio-available cellular nutrients. We use a range of fermented or bio-available vitamins, minerals, omegas, amino acids & glucides to rebuild skin health, plus super-charged bio-actives such as prebiotics, plant stem cells and peptides, to target skin concerns from loss of elasticity to lack of lustre, hyper-pigmentation to fine lines and dark circles.
Our products are ideal for all skin types, including sensitive skins. Our laboratory has spent 14 years perfecting the bio-availability of our nutrients and the concept of nutritional skincare.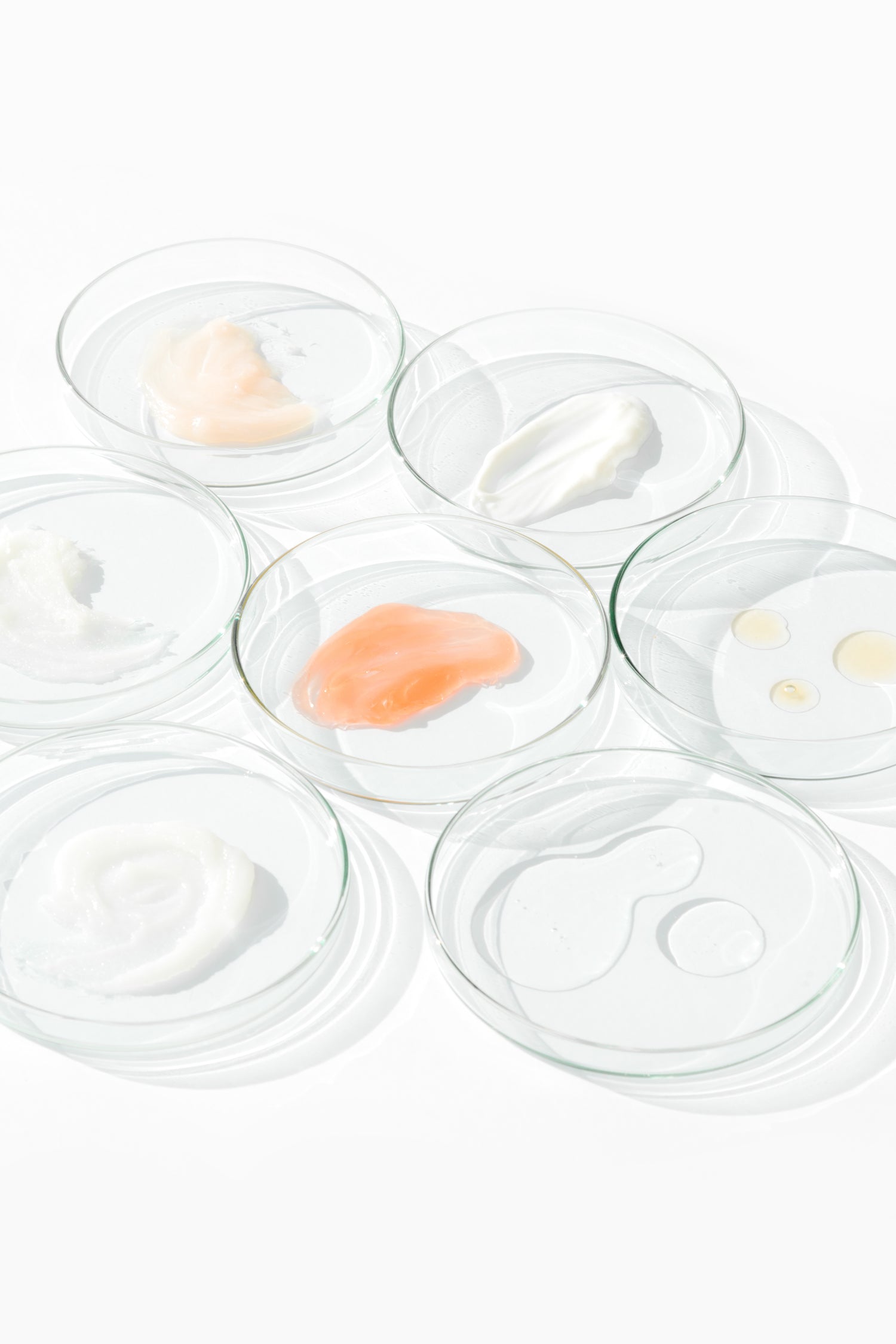 Our Formulas
Georgie Cleeve launched OSKIA and the concept of nutritional skincare in 2009 after witnessing first-hand the skincare benefits of MSM, more commonly known as the 'Beauty Mineral'.
Georgie was initially introduced to MSM by her father who first introduced MSM to the market over thirty years ago and pioneered its use as a joint supplement for racehorses, to repair serious cartilage damage in her own knees caused by a skiing accident at a young age.
She experienced a phenomenal response to the MSM and her joints repaired more than any surgeon had thought possible. But what had been less expected was the major improvement in the symptoms of her acne, eczema and generally poor skin, together with striking benefits to her complexion and the condition of her hair and nails. With a healthy complexion came better confidence.
A natural form of organic sulphur, MSM boosts collagen production, promotes circulation and helps decrease inflammation for a brighter, younger looking complexion.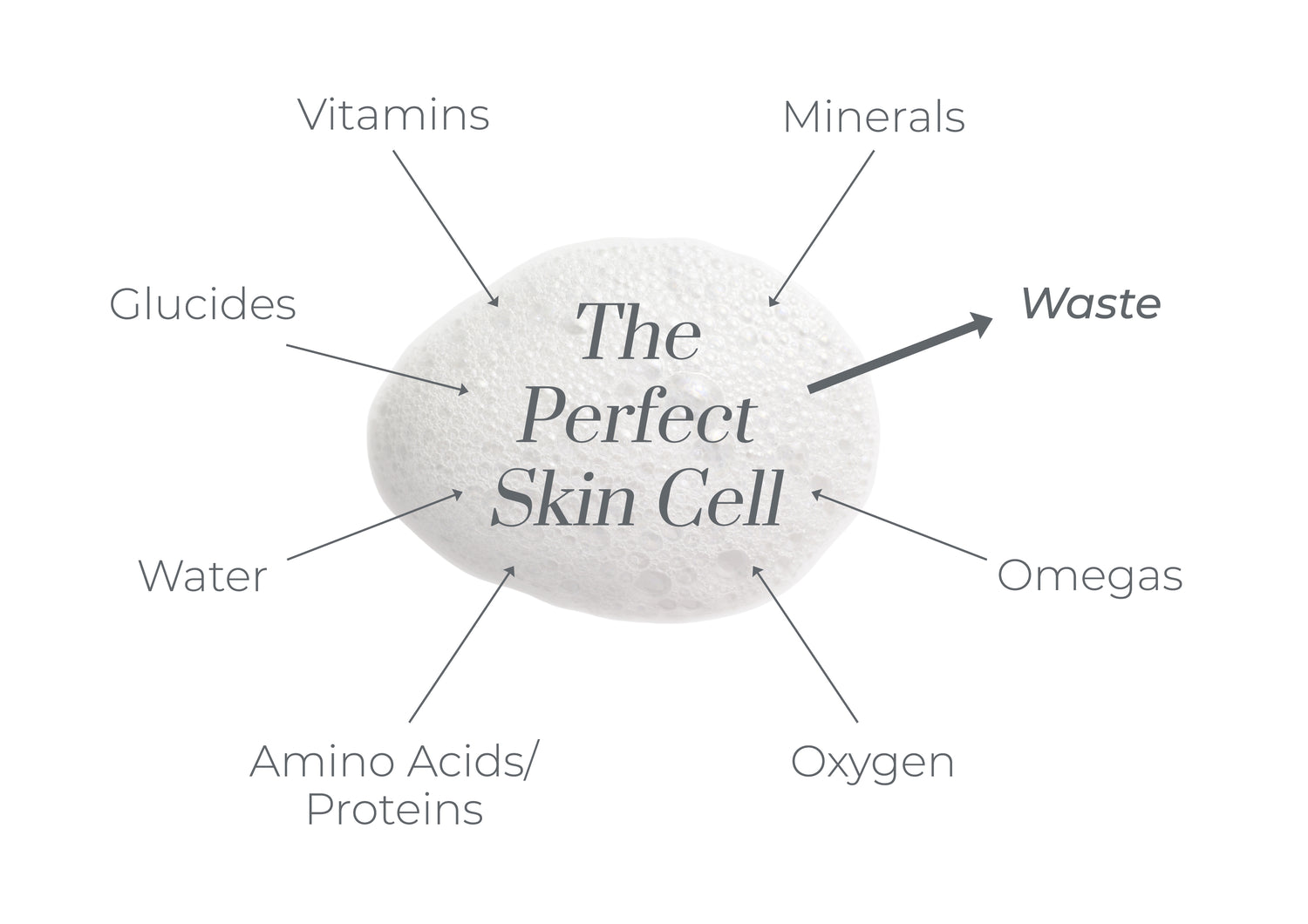 Skin Nutrition
"Our skin cannot be beautiful without being healthy and we know that nutrition is the key." - Georgie Cleeve, Founder of OSKIA
Explore our ingredients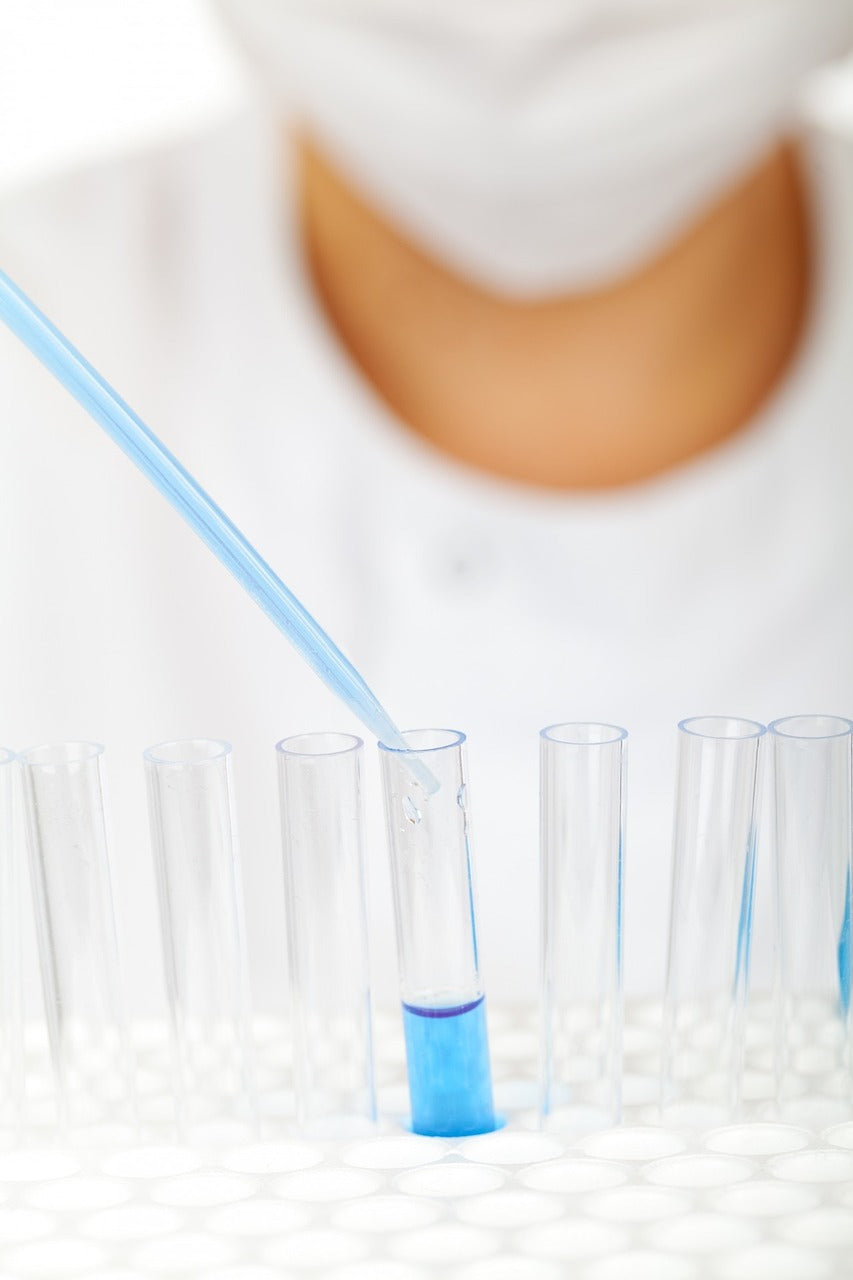 Our Laboratory
Our products are formulated by Georgie and an international team of nutritionists, cosmetic scientists and skincare specialists, and manufactured at our very own laboratory and factory in the rolling hills of Wales.